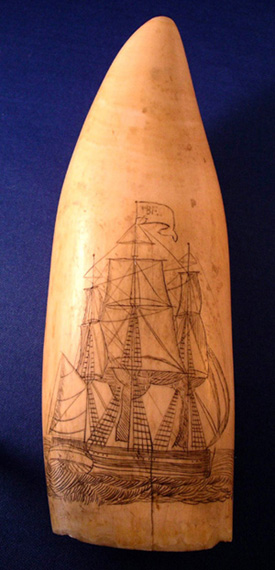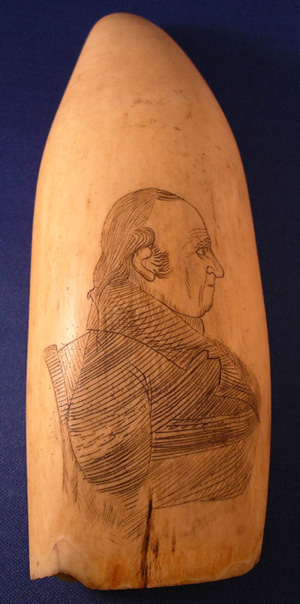 Scrimshaw Tooth With A Ship and A Gentleman
An Antique Scrimshaw Tooth
A large tooth engraved with a ship,
with all sails set,
flying a pennant at the main mast with "B.E.",
on the reverse is an image of A gentleman
sitting in a thumb back chair.
Measuring: 7" ht.; 2 1/2" wide
CA 1860
100% Guaranteed as represented!
Claudia & Bob Haneberg
THE HANEBERGS ANTIQUES
By Appointment
860-389-1908