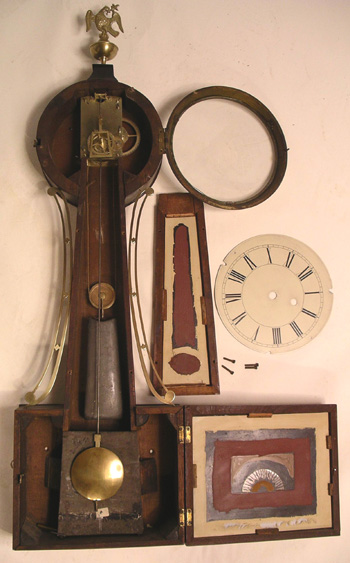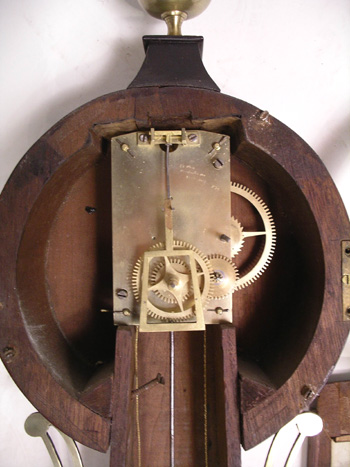 Early T-Bridge Banjo Clock
An Early T-Bridge Banjo Clock.
Large size movement,alternate train,
mounted with two diagonal through bolts.
Case is mahogany with cross banded frames,
rabbited throat frame held by 4 external screws.
Original arrow hands.
This clock is restored,
and in fine running condition.
Condition: new finial, dial and glasses;
all the rest is original.
Ca. 1815
All Items are Guaranteed as Represented 100% !
Claudia & Bob Haneberg
THE HANEBERGS ANTIQUES
By Appointment
860-389-1908