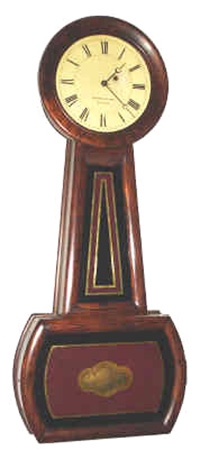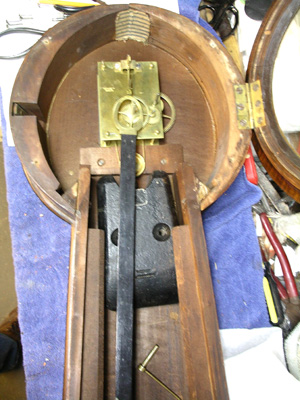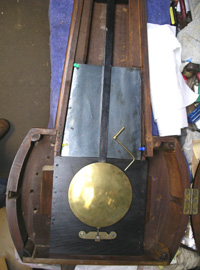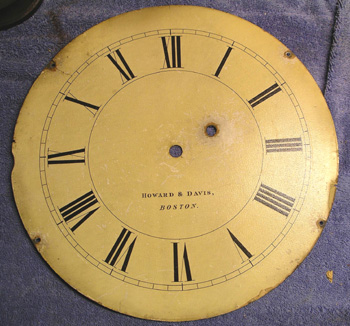 Howard and Davis #2 Banjo Clock
A Howard and Davis #2 Banjo clock.
This is a rare and wonderful clock.
The case is cherry with great rosewood graining,
the dial is original paper on zinc,
and signed Howard and Davis Boston.
The works are original and in excellent condition.
The weight is original cast iron,
and marked roman numeral II.
The glasses were re-done some time ago,
in the usual E. Howard style.
Original hands, pulley and tie down.
Excellent running condition.
A tin baffle has been added to protect the lower half of the throat.
Measuring: 44" tall, 17 1/2" wide and 5" deep.
Ca. 1847.

All Items Guaranteed as Represented 100%!
Claudia & Bob Haneberg
THE HANEBERGS ANTIQUES
By Appointment
860-389-1908