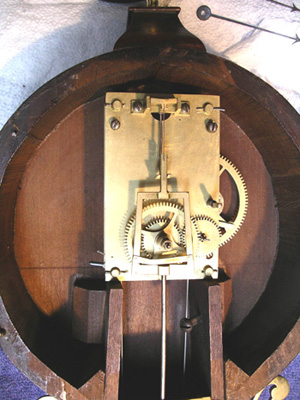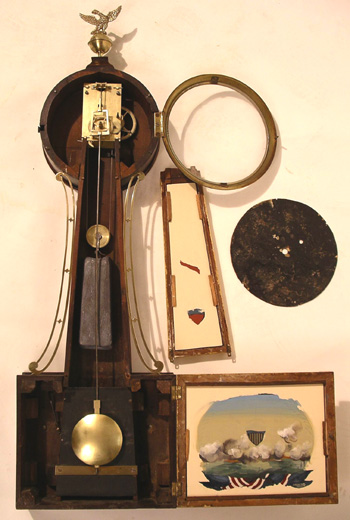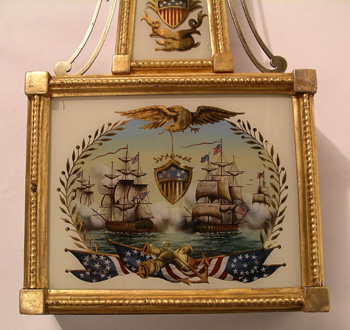 T-Bridge Banjo Clock with Naval Battle Tablet
An Early T-Bridge Banjo Clock with,
Naval Battle Scene Tablet.
Attributed to one of Simon Willard's apprentices.
Alternating train movement,
attached with 2 fillister head screws.
New Lead weight, glasses and finial.
Original gilding.
Iron Dial is original,
with minor touch up around the edges.
Measuring 33.5" tall, 10" wide and 4" deep.
Ca 1815.

All Items Guaranteed as Represented 100%.
Claudia & Bob Haneberg
THE HANEBERGS ANTIQUES
By Appointment
860-389-1908