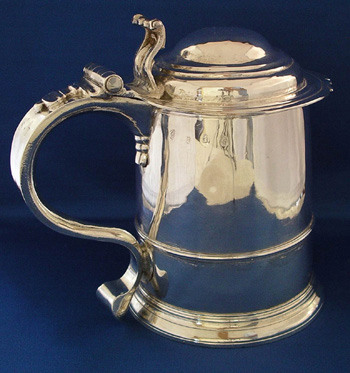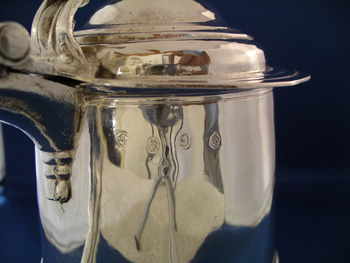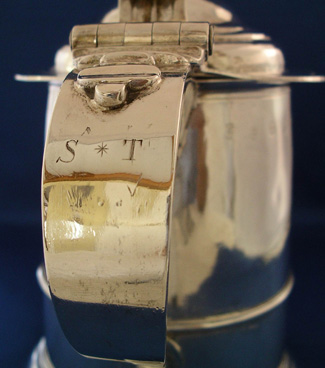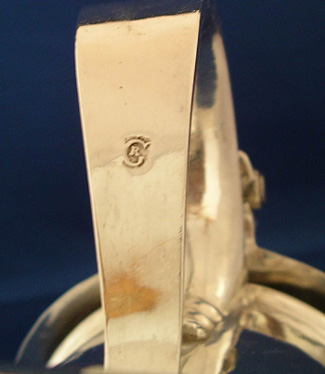 English Silver Tankard 1711 by Richard Green
An English Silver Tankard,
marked London, 1711 by Richard Green.
This early tamkard has the best form,
with domed lid, belted body and large S
curved handle.
It is marked on the body, domed lid,
and has the makers mark on the handle.
It has early engraved initials on the handle.
Excellent condition,
with some file? marks on the handle.
Dated 1711.
Claudia & Bob Haneberg
THE HANEBERGS ANTIQUES
By Appointment
860-389-1908