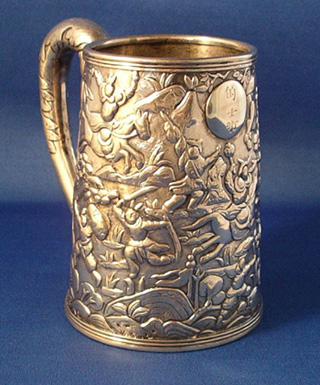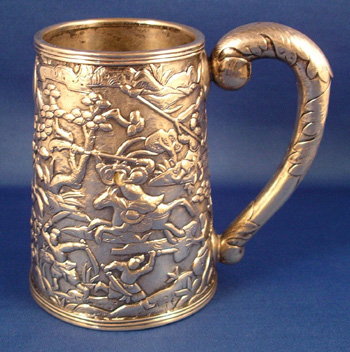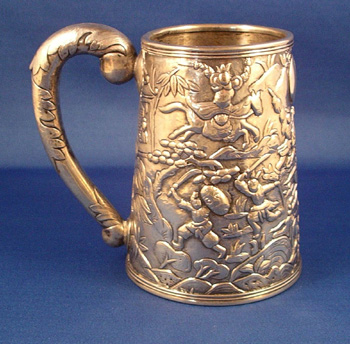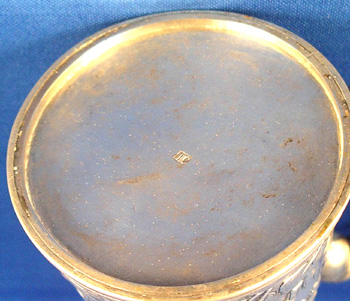 Chinese Silver Cann by Hung Chong
Chinese Silver Cann,
Marked on the bottom by Hung Chong,
who worked in Canton and Shanghai.
The body with an overall battle scene,
with great detail.
Chinese characters are engraved,
on the front of the body
The handle has a leaf design.
3 1/2" ht and 4" wide including the handle.
This is a smaller size,
and could be for a lady or young person.
Excellent condition.
marked HC for Hung Chong.
Ca 1880
All Items Guaranteed 100% as Represented!
Claudia & Bob Haneberg
THE HANEBERGS ANTIQUES
By Appointment
860-389-1908