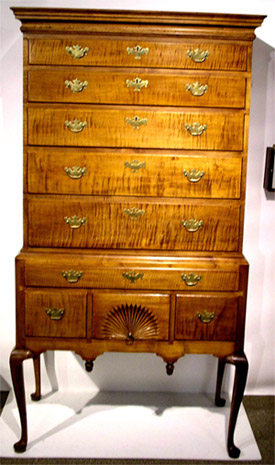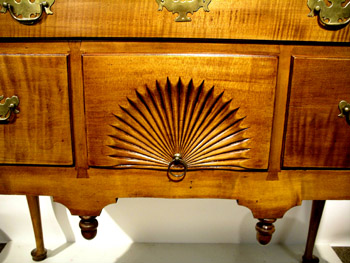 Tiger Maple Highboy
Tiger Maple Highboy of the Best form.
5 Drawers above and one long drawer,
over smaller drawers on the base.
Very Well executed fan carving in central drawer.
Original brasses.
All original expept for the acorn drops,
very minor repairs to several drawer lip corners.
CA 1760-1780.
Measuring 75" ht, 36" wide upper case,
38 1/2" wide lower case, 21" deep.
All items guaranteed 100% as represented!
Claudia & Bob Haneberg
THE HANEBERGS ANTIQUES
By Appointment
860-389-1908