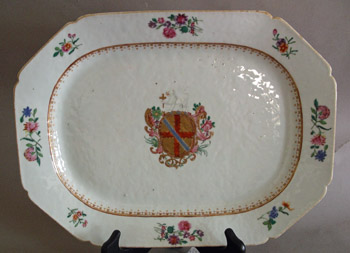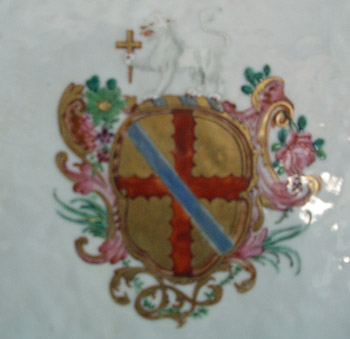 PAIR of Chinese Armorial Platters Arms of Trimnell
A PAIR of Chinese Armorial Platters,
Arms of Trimnell.
great decoration.
Charles Trimnell was Bishop of Norwich in 1708, and then Translated to the See of Winchester, from 1721 to 1723.
His brother was the Rev William Trimnell,
Dean of Winchester.
The Lamb and Cross come from them.
These platters were probably made,
for one of their sons.
Ex Collection of Elinor Gordon.
Ref Howard, Chinese Armorial Porcelain,
P14 page 434.
Excellent condition.
Ca 1765.
13 3/4" by 10 1/2"
All items are Guaranteed 100% as represented!
Claudia & Bob Haneberg
THE HANEBERGS ANTIQUES
By Appointment
860-389-1908