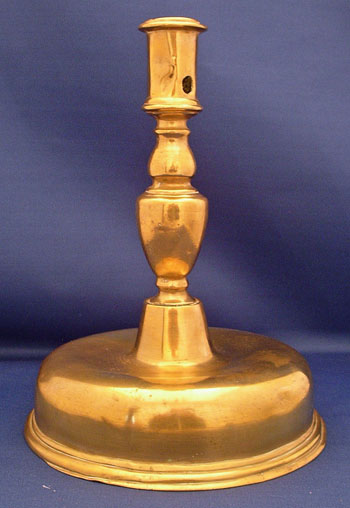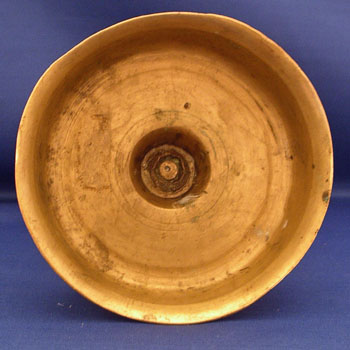 Early Brass Candlestick
A nice 8" Early Candlestick,
probably Spanish.
Seamed construction with nice molding on base,
with 2 ejection holes in the socket
CA 1680
Measures 8" tall with 6" dia base.
Good condition with base somewhat out of round,
and a dent in the socket.
See photos.
Ref. "The Brass Book" by Schiffer pg. 158.
All items guaranteed 100% as represented!
Claudia & Bob Haneberg
THE HANEBERGS ANTIQUES
By Appointment
860-389-1908