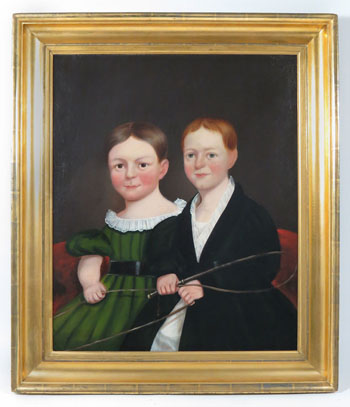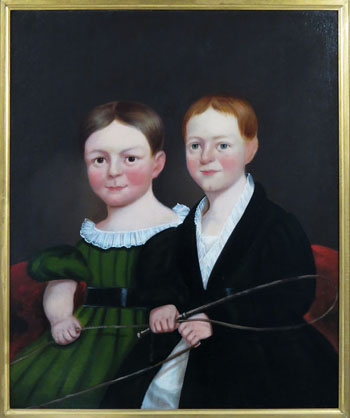 O/C Portrait of Two Young Children from the Norton Family
A great O/C Portrait of Two Children,
On a sleigh seat, both holding the reins,
and the boy holding the whip.
Old Lemon gold frame.
An old partial label on the stretcher,
from the Boston Museum of Fine Arts,
identifies the Norton Family Brookline MA.
as the owners.
Relined and cleaned with very minor inpainting,
1' well done square patch in central background.
Antique Frame perfect but not original.
Ca 1840.
Dim: 30" Ht by 25" width sight.
37 1/2" Ht by 32 1/2" width overall.
All items are GUARANTEED 100% as represented!
Claudia & Bob Haneberg
THE HANEBERGS ANTIQUES
By Appointment
860-389-1908