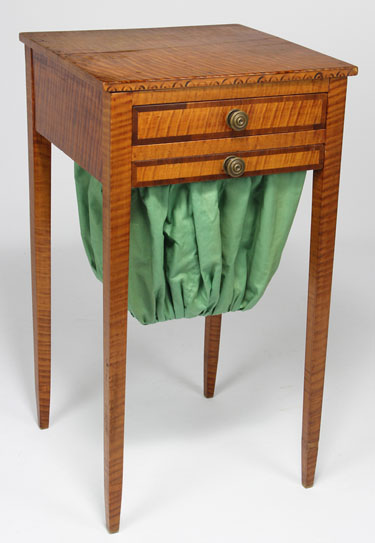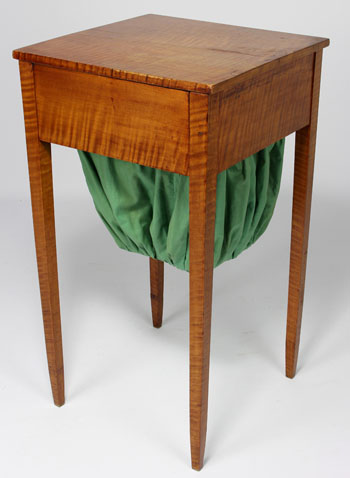 Bold Tiger Maple Hepplewhite sewing stand
A Bold Tiger Maple inlaid Hepplewhite,
sewing stand.
the front edge of the top is inlaid,
with lunette inlay as used by Thomas Seymour.
one drawer with fitted compartments,
with a bag drawer below.
the bag has been redone,
and is in good condition.
The legs have a double tapper.
28 1/2" ht., 15" square top.
All items are 100% GUARANTEED as represented!
Claudia & Bob Haneberg
THE HANEBERGS ANTIQUES
By Appointment
860-389-1908