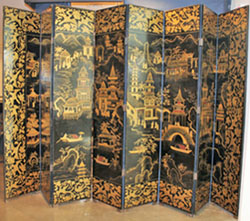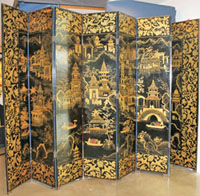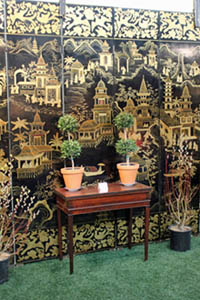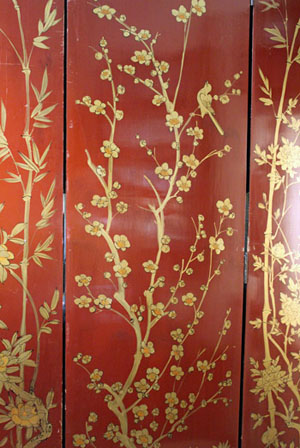 A Fantastic Chinese Cormandel Screen
A Fantastic Chinese Cormandel,
Eight Pannel Screen.
The screen depicts a Chinese landscape,
with pagodas, temples and people.
The reverse depicts flowering boughs,
on a red background.
The screen is in very good condition,
with some minor edge nicks and ware.
Is measures 8 Ft Tall,
and 160 " long when opened all the way.
Ca 1890-1900
All items are 100% GUARANTEED as represented!
Claudia & Bob Haneberg
THE HANEBERGS ANTIQUES
By Appointment
860-389-1908