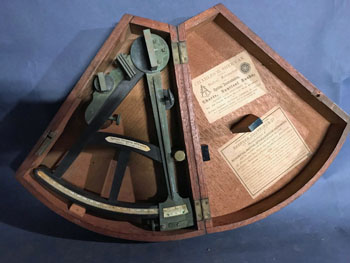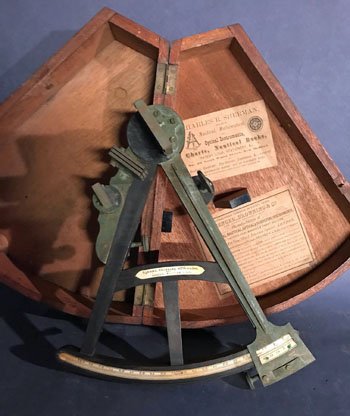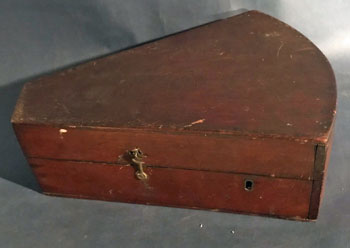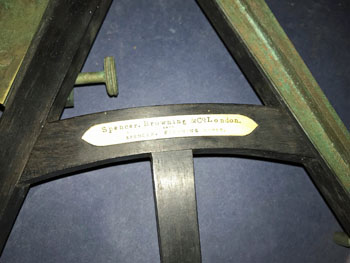 An OCTANT by Spencer & Browning
An OCTANT by by Spencer & Browning London,
with the label of the New Bedford retailer,
Charles Sherman 111 North Water St.
A really nice exanple with all the parts,
and a mirror adjusting tool.
Box is in an old finish.
Ca 1840.
All items are 100% GUARANTEED as represented!
Claudia & Bob Haneberg
THE HANEBERGS ANTIQUES
By Appointment
860-389-1908