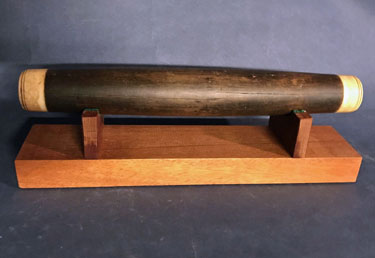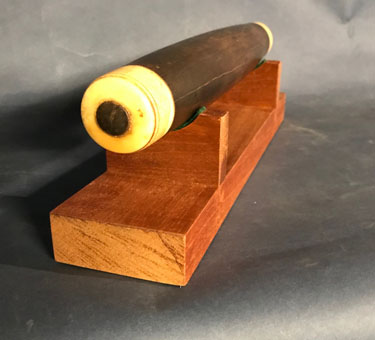 A very nice Antique Scrimshaw Rolling Pin
A very nice Antique scrimshaw rolling pin made by a whaleman thinking about the joys of home and a fresh baked pie. The wood is lignum vitae a very dense tropical wood used on board ship for deadeyes and other items requiring strength and durability. 12" long and about 1 3/4" in Dia. Ca 1830.
Professionally mounted.
We do not sell to states that prohibit the sale of scrimshaw.
All items are 100% GUARANTEED as represented!
Claudia & Bob Haneberg
THE HANEBERGS ANTIQUES
By Appointment
860-389-1908